Meet The Ultra-Versatile "Classic" Bag

Packable, Foldable & Rollable
Perfect for storing your shoes and other personal items (i.e., water bottle, wallet, cell phone, etc.)

Can Be Worn In 5 Different Ways
Wear it over the shoulder, handheld, crossbody, as a backpack or even as a sling bag

Durable & Eco-Friendly Construction
Made with a water resistant & recycled nylon outer-body as well as PETA approved vegan leather


We can't say enough about The Classic. The bag comes with a canvas strap, metal chain, and a long strap as well as an extra drawstring bag for larger items. Like the namesake, it's designed to be a timeless classic, seamlessly taking you from the gym to the office to an after-work event. And we couldn't leave you without a covert back pocket, so your most important items are never out of reach.
Fabulous bag!
I love Sattaché. I have it in navy and red. They are absolutely fabulous, beautifully made and lightweight. They are perfect for carrying a pair of flats to a wedding when dancing all night long and you want to change your shoes! Also great when traveling and you need a bag to carry all of your necessities when exploring a new city. You can also carry your heals in it during the day for the dinner date you have later that evening! They are so versatile. Highly recommended!! Makes a wonderful gift too.
The bag you never knew you needed
Walking with heels is sexy but I get to the moment when I wish I wasn't wearing them. So glad I found this multi-purpose bag to store my heels and switch to sneakers and go on with my day!
Nothing like this out there.
This bag is such a great idea. It is a beautiful, sustainable, and conscious creation. I love my Sattaché!
Love this bag for my shoes!
Had no idea how much I needed something elegant to stash the second pair of footwear I never leave home without. The function is amazingly brilliant and the style is so upscale.
So genius!
I never even thought that my shoes that I walk the dirty streets of New York were sitting on my snack and my cell phone until the Sattaché Classic opened my eyes. Now I can't live without it. It is such a conversation starter. Such amazing energy!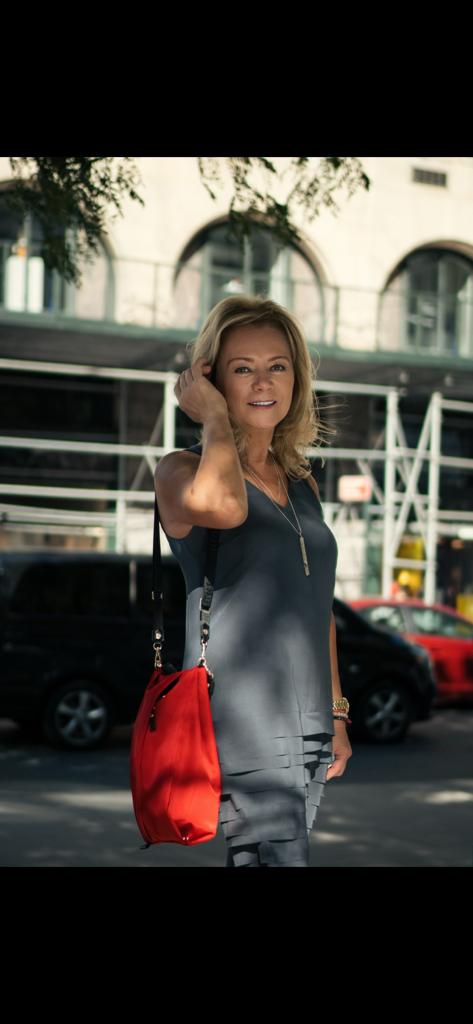 Our Story
While traveling around the world, Sattaché's founder, Irina Titova-Kashan, noticed a common thread with all women -living in a city means having to change your shoes for various reasons, including inclement weather, ease of travel, or trying to fit in an afterwork gym session.

However, women don't have a functional and fashionable way of carrying their shoes while navigating the subways and streets of their big cities. In today's fast-paced lifestyle, Irina set out to design products that adapt and perform for every person's busy lifestyle.