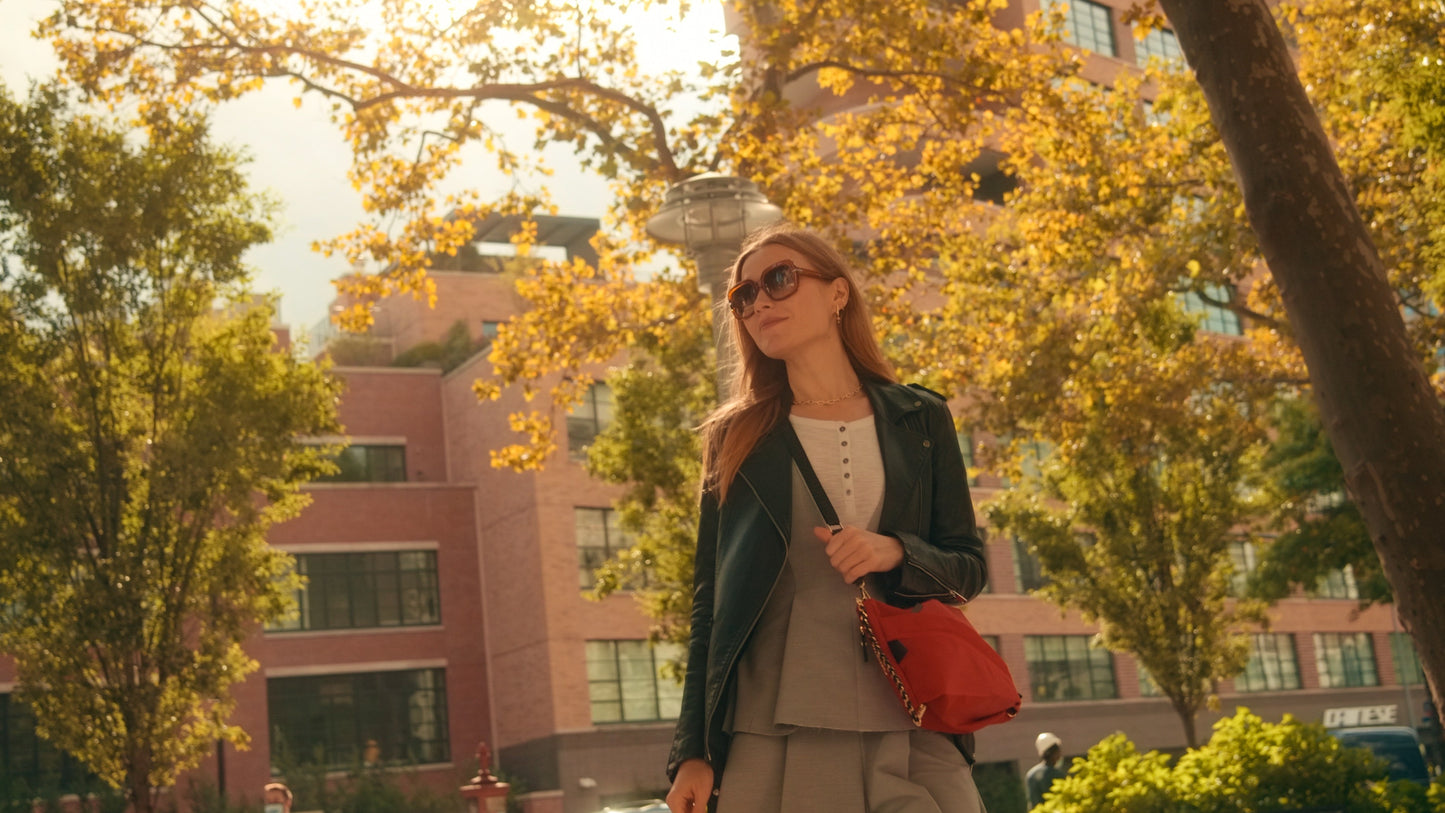 "Buy Less, Choose well, Make it Last"
-Vivienne Westwood
Looking to simplify your style, declutter your closet, and have a clean, timeless, and organized wardrobe that you'll love and know will last? Creating a minimalist wardrobe is key to achieving all of the above. Not only that, but purchasing fewer, yet more high-quality items will save you money in the long run, and it's better for the environment.
It's no secret that fast fashion, which is the rapid production of high quantities of clothing made to bring inexpensive versions of high-runway styles to the public, has taken over the fashion industry on a large global scale. And while it's easy and appealing as consumers to be lured into buying trendy clothing at low costs, it's actually doing us, and the planet, much more harm. Fast-fashion clothing is created with low quality materials that don't last long and aren't sustainable. And as clothing trends are ever-evolving, many consumers fall into the habit of continuously purchasing more and more "on-trend" pieces at cheap prices in order to keep up with the latest styles. The result of this cycle? Overflooded closets, clothing items that wear out after a few washes, the harmful toll on the environment (globally, 92 million-tons of textile waste ends up in landfills every year), and hazardous working conditions that factory workers - predominantly women in developing countries - are being exposed to. While the allure of acquiring trendy apparel at low prices is tempting, we must acknowledge the adverse repercussions for both ourselves and the environment.
Taking the steps to create a more minimalist wardrobe will bring you joy and peace of mind knowing that you're being a conscious consumer. By being mindful of the brands you choose to purchase from, you'll be doing your part in helping to protect the environment, and you'll get much more use out of buying better quality, sustainable clothing items. You'll also feel better knowing where your items come from and that they are made in factories with safe working conditions. And with fewer, yet better quality pieces in your closet, planning out outfits will be a much less complicated task.
How do you get started on creating a minimalist wardrobe? Scroll on to read our five top tips.
#1 Clean Out Your Closet
Conduct a thorough assessment of your clothing collection and do a thoughtful evaluation of what you truly need and what can graciously depart from your life. Take a moment to reflect: are there garments tucked away, of poor quality, and rarely worn or unloved? As you hold each piece in your hands, marvel at its quality, consider its fit, and envision whether it complements your current lifestyle. If any of these aspects fall short, it's the perfect opportunity to part ways and make space for new, cherished additions that better align with your lifestyle. Letting go can be liberating, leaving room for fresh, high-quality items that embrace a minimalist aesthetic.
#2 Donate -Sell-Repurpose
After decluttering, consider sorting your clothing into three piles: one for donating, one for selling, and one for repurposing. You can easily find places to donate by doing a quick online search or checking your community Facebook page. Local churches, non-profits, and Goodwill stores often accept gently used clothing. If you prefer selling, apps like Poshmark and Mercari, or local consignment stores like Plato's Closet, can be great options. For repurposing, basic items like old plain tees can find new life as boot stuffers or cleaning cloths. You can also explore retail-run recycling programs that recycle and repurpose clothing items for you. Don't forget about the joy of gifting clothing to family and friends who might appreciate them! They could happily give your clothes a new home.
#3 Choose Your Clothing Items
Once you've decided on the items you want to keep, you might discover that you need an entirely new wardrobe, just a few extra pieces, or simply the decluttering process itself has already brought you closer to a more simplified, minimalist style. If you do find yourself in need of additional pieces, we recommend carefully deciding on the types of clothing items you'll want to invest in. Firstly, consider supporting environmentally and socially conscious brands when shopping. Look for clothing made from natural fibers like organic and recycled cotton, wool, silk, and linen. Select staple items that you genuinely love and aim to have 3 to 4 pieces of each clothing type that suits your personal style. Neutrals are fantastic for some of these pieces since they're easier to mix and match. 
For accessories, consider the Sattaché Classic bag as a fantastic addition to your minimalist wardrobe. It serves as a versatile replacement for every bag in your closet, while also being the perfect solution for transporting your shoes. You can wear it in four different ways or effortlessly slip it over your work tote, luggage, or larger bag, adding a touch of elegance while carrying your extra pair of shoes.
When planning, think about your daily activities, including work, leisure and exercise to determine what items you'll realistically wear. Layered clothing items are a smart choice, as they are versatile and suitable for various seasons.  And lastly, keep trendy clothing to a limited number.  For more guidance, you can refer to this helpful wardrobe checklist. 
Have fun recreating and simplifying your look - you'll feel accomplished once you build the perfect wardrobe that reflects your style and values, with an added bonus of newfound open space inside your closet!
#4 Take Good Care of Your Clothes
Properly washing your clothes is crucial, and there are some valuable tips to consider. Always take the time to read and adhere to the care instructions on the label. If possible, choose to air-dry your clothes rather than using the dryer, as it's gentler on your garments. By doing so, you'll not only extend their lifespan but also reduce the environmental impact. According to the Sustainable Laundry Practices project at Colorado State University, machine drying our clothes actually accounts for 75% of laundry's total carbon footprint. If feasible, try to wash your clothes less frequently, and consider manually removing stains before tossing them into the laundry bin.
When you do need to do a wash, opt for an eco-friendly detergent and use only cold water. These simple steps will contribute to more sustainable laundry practices, benefiting both your clothes and the environment.
#5 Embrace Slow Fashion
Embracing the slow fashion mentality is key to adopting a minimalist wardrobe. Reducing the number of items we own, mindfully choosing to align our shopping habits with well-made, timeless pieces, and welcoming more sustainable and ethical options will be beneficial for ourselves and for the planet.
As conscious consumers, we hold the power to influence the environmental impact of the fashion industry. Below, you'll find some great sites that delve deeper into the significance of slow fashion. We encourage you to explore and educate yourself further on this important movement, as your choices can make a meaningful difference.