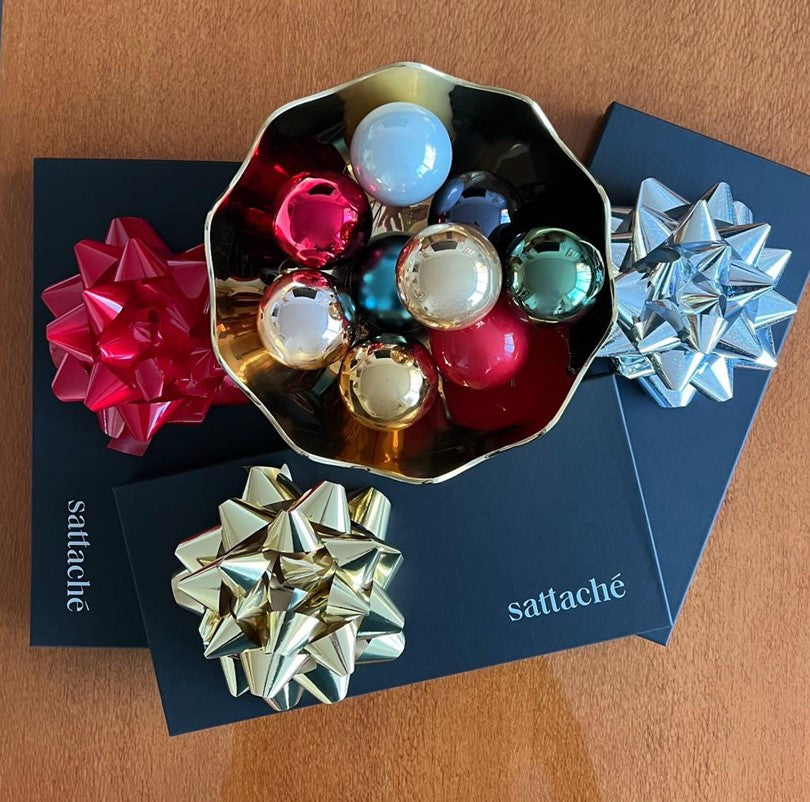 This holiday season, let your style shine with The Sattaché Classic Bag. Discover how this versatile accessory seamlessly enhances your holiday wardrobe, effortlessly becoming your go-to for festive occasions.
01. Festive Red Elegance 
Dress to impress at holiday parties with The Classic Bag in Rouge. The vibrant red hue adds a pop of color and a touch of glam to your holiday outfit, making a bold statement as you celebrate the season. With The Classic, you can always swap heels for comfort by bringing along a pair of flats to store inside its dedicated antimicrobial shoe compartment.
02. Winter Wonderland Chic
The Classic Bag in Onyx is timeless and effortlessly pairs with anything. Offering five different ways to wear, it's the perfect companion for all winter activities. Sport The Classic as a backpack and bring along your spare shoes and essentials on your next ski trip or ice-skating outing. This ensures your items are kept neatly organized, allowing you to fully embrace the joy of winter activities without any concerns. Attach The Classic over your suitcase as you embark on travels, wear it handheld or drape it over your larger tote as you explore a city, or wear it crossbody or over the shoulder as you stroll through a festive holiday market. It adds a touch of sophistication to every winter adventure.
03. Nail It in Navy
Whether you're going to an intimate gathering by the fireplace or heading to dinner from the office, opt for The Classic Bag in Navy. The warm, comforting tone enhances your winter outfit, ensuring you stay stylish while enjoying the festive warmth. As an added benefit, it effortlessly becomes your best friend during inclement weather when you need to switch your shoes, offering a perfect blend of style and practicality, complemented by its water-resistant outer body.
04. Sparkling New Year's Glam
Prepare to dazzle as you step into the New Year with The Classic Bag in Onyx – the epitome of elegance and style! Whether you're donning a sophisticated dress, a glamorous jumpsuit, metallic pants, or a glittery top, The Classic effortlessly elevates your NYE ensemble. Choose to carry it gracefully with the chic metal chain or go hands-free with the long strap – because glamour should always be on your terms. Plus, savor the satisfaction of choosing a stylish, sustainable accessory made with eco-friendly materials.
Speaking of sparkle, ensure you're the first to shine with The Classic in Glitter.
Join our newsletter at sattache.com to receive exclusive updates on this gorgeous upcoming arrival! This standout shade promises to add an extra layer of chic celebration to your outfit, making it the ultimate choice for marking those unforgettable moments.